About the Area
---
Flathead Lake
Flathead Lake is the largest natural freshwater lake west of the Mississippi in the lower 48 states, with over 200 square miles of water and 185 miles of shoreline. The southern half of Flathead Lake is within the boundary of the Confederated Salish and Kootenai Tribes Flathead Reservation. Montana Fish Wildlife and Parks maintains thirteen public access sites around the lake. These sites include: Sportsmans Bridge, Somers, Big Fork, and Juniper Beach fishing access sites; Wayfarers, Woods Bay, Yellow Bay, Finely Point, Walstad Memorial, Big Arm, and Elmo state recreation areas, which have toilets, boat launch, camping, swimming and picnic facilities; and West Shore State Park, located twenty miles south of Kalispell on Highway 93. Also located along the west shore near the Big Arm is Wildhorse Island, a 2,165-acre state park. The park is accessible only by boat and is a public day use and picnic area only, no overnight camping. Recreation on and around the lake includes: sailing, power boating, waterskiing, swimming, fishing, picnicking, and camping. In the summer, roadside stands along the east shore offer a variety of locally grown cherries, apples, plums, and other fruits. There are numerous motels and rental cabins in addition to public campgrounds scattered all around the shoreline. The major population centers around the lake are Kalispell, Bigfork, Whitefish and Polson, all of which offer a complete variety of groceries, supplies, and information. Want More Information Call Us at 406-890-2098 Crown Real Estate Group

Kalispell, Montana
The scenic capital of Northwest Montana, the heart of the Flathead Valley, and where adventure meets opportunity. Surrounded on all sides by incredible vistas of Glacier National Park, the Whitefish, Swan, and Mission Mountain Ranges, and the largest freshwater lake in West, our residents have plenty of elbow room and the best backyard in the country. The largest city inside Flathead County's sprawling 5,000 square miles, we are a progressive, thriving community with a diverse economy, deeply rooted history, and where many consider to be the last best place.
Here, you can discover colorful boutiques and distinguished dining behind 100-year old storefronts in an energetic downtown. Share morning turns with neighbors in knee-deep powder before an afternoon tee time at one of our nine world-class golf courses. Get lost in our 2.3 million acres of federally protected public land, sharing the space only with resident moose, elk, deer, mountain goats, bighorn sheep, and other abundant wildlife.
Named the most beautiful city in Montana by Expedia's View Finder in March 2017, Kalispell is the retail, professional, medical, and governmental center of Northwest Montana, affording our residents' world-class career opportunities, small-town charm, and big-city luxuries.
Whether you're looking to find the perfect home, that special job, or a new opportunity to start or grow a business, you may find your dreams of living under the big sky come true. Want More Information Call Us at 406-890-2098 Crown Real Estate Group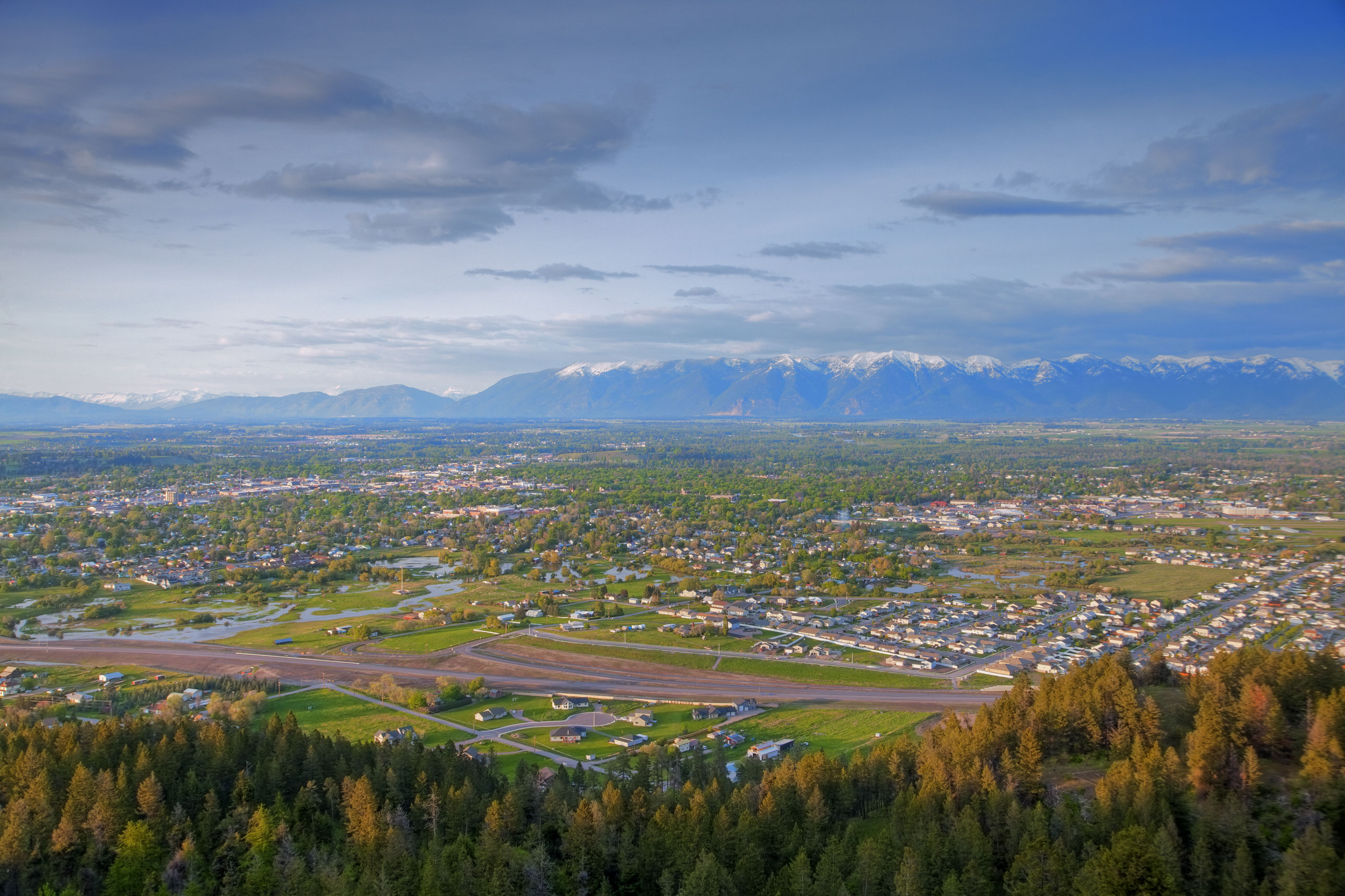 Whitefish, Montana
Named one of the "Top 25 Ski Towns in the World" by National Geographic, Whitefish is located on the shores of Whitefish Lake and at the base of Big Mountain—home to Whitefish Mountain Resort. A short jaunt to Glacier National Park, Whitefish is a year-round destination with plentiful attractions and a mixed array of shops, coffee houses, restaurants, accommodations, community gatherings and kick-up-your-heels nightlife. Visitors can enjoy skiing, snowboarding, hiking, biking, boating and live professional theater, as well as stellar dining. Amtrak's Empire Builder stops daily in Whitefish, while Glacier Park International Airport is only 15 minutes away.During the summer months, the train often rolls into Whitefish at sunset. If you're in town, walk to the historic train depot for an unrivaled Rocky Mountain sunset. Want More Information Call Us at 406-890-2098 Crown Real Estate Group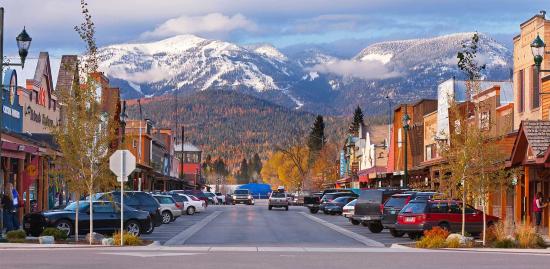 Glacier National Park: Crown of the Continent
By any name and from any view, Glacier National Park has a dramatic presence. Home to more than one million acres, the beauty with glacier-carved terrain that encompasses wild meadows, glistening clear rivers, stunning 400-foot waterfalls, striking rock faces and dramatic mountain peaks, it's truly unlike any place on earth. While Glacier National Park has one of the largest intact ecosystems in the temperate zone, it's surprisingly easy to explore by road, trail or steam. The Going-to-the-Sun Road—an engineering marvel and National Historic Landmark—takes visitors through the heart of the park over Logan Pass and is one of the most scenic drives you'll ever take. And while summer is the busiest season in the park, Glacier National Park is open year-round. Autumn offers a peaceful—and colorful—visit to the park, while winter provides a prime setting for snowshoeing, ice climbing, cross-country skiing and sightseeing. Want More Information Call Us at 406-890-2098 Crown Real Estate Group